5 tags
5 tags
1 tag
I want my life to be like an 80's movie ~
Preferably one with a really awesome musical number for no apparent reason. I want John Cusack holding a boombox outside my window. I wanna ride off on a lawnmower with Patrick Dempsey. I want Judd Nelson thrusting his fist into the air because he knows he got me.
2 tags
Before you give up on a relationship, think of the...
5 tags
2 tags
Worst Feelings
Cheated on Over thinking Lied to Heart broken Not cared for Losing Scared Assuming Nervous Letting go
2 tags
Watch
Napanood ko 'tong AVP after ng Baccalaureate Mass namen sa Amphi. Wala, tawa lang ako nang tawa. Kase mga gwapo at gandang di mo inakala. Sabayan pa nung isang video clip jan na lalong nagpasakit ng chan ko. Yung kilitian part dun. Lande Tapos ngayon, pinanood ko ulet, at naiyak ako ampucha.  Namimiss ko na silaaaa ;( The best ang block na 'to. AB Journalism 4A. Saludo.
4 tags
Ang sarap pumasok kapag walang pasok.
Tatlong araw nakong bihag dito sa bundok, siguro kung walang wifi inaagnas nako. Ngayon ko lang narealize kung kelan di ko na maibabalik pa na masarap pala pumasok.  Nakakapanghinayang na di ko masyado naenjoy ang school-ing. Pumapasok lang ako t'wing hapon kase tanghali ako madalas magising. Umuuwi ako kagad sa hapon kahit may pasok pang gabi kase nakakaantok na ang mga ganyang oras. Lam...
Pygmachophobia theme, baby!
2 column's cool.  http://www.themepirate.me/
5 tags
If I lay here, if I just lay here, would you lie...
3 tags
November, baby!
Trustworthy and loyal. Very passionate and dangerous. Wild at times. Knows how to have fun. Sexy and mysterious. Everyone is drawn towards your inner and outer beauty and independent personality. Playful, but secretive. Very emotional and temperamental sometimes. Meets new people easily and very social in a group. Fearless and independent. Can hold their own. Stands out in a crowd. Essentially...
2 tags
3 tags
Gusto kitang ipagdamot kaso bigla kong naalala, di...
Wala lang. Gusto ko lang mag-emote. Boring eh, mainit pa. Di naman sa nakakarelate ako sa title netong post, minsan din naman gusto nating ipagdamot yung friendship, yung pagkain, yung pera, yung mga paborito mong damit. Ahh ewan! Wala ako sa sarili ko. Mainit nga. K Pero totoo naman, dba? Tapos sasabihin nila ang selfish mo! Sarili mo lang iniisip mo! Ganto, ganyan. Pero nagagawa mo lang naman...
1 tag
Saging o AKO? Saging na lang T_T
4 tags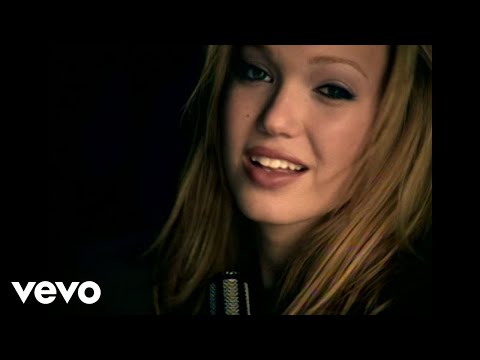 Apologies are getting way too overused, sorry has...
3 tags
1 tag
Sometimes I regret being nice, apologizing when I...
selosangfilam asked: anu ba yan. :( ikaw na ang my reflector na kili-kili.. naiinis naq sa kili-kili q. T______T
selosangfilam asked: hoy!! :D kumusta?? oo, stalker mo ako.wahaha..:D
Anonymous asked: psst..:)
Last na to.
Unang araw sa bago kong apartment! Kagabe pako lumipat pero gabi na yun kaya unang 'araw' ngayon. Asdfghjklwhatever. So ayun, pang-apat na apartment ko na to. Palayo ng palayo ata ako ng Beyubs. Dalawang taon sa em's uno. Isang taon sa Albay na malapit sa jolibee. Walong buwan sa brgy 17 na malapit sa st. Agnes. At sana kung gagradweyt, pero OO yan, tatlong buwan dto sa vel amor...
4 tags
3 tags
Yung eksenang nauntog ka pa bago bumaba ng jeep....
2 tags
Scorpio Facts!
As a Scorpio, they want full control of their own life and destiny. They do not want others to have control of their feelings and emotions. In fact, they would rather hurt themselves than someone else hurt them.
1 tag
Kelangan ba talaga magbago o dapat tanggapin...
Madalas ito yung issue sa mga relasyon ngayon. Hindi magkasundo kase may mga bagay o paguugali na meron ang mga lalake na ayaw ng mga babae, at vice versa.  Madalas sasabihin ni babae na kung mahal mo talaga ang isang tao, magagawa mong magbago para sa ikaliligaya nya. Sasagot din si lalake na kung mahal mo talaga ang isang tao, magagawa mong tanggapin kung ano man sya kasi ganun mo sya...
Yung Feeling na nakita mo yung classmate mo dati...
kimpoyfeliciano:
1 tag
The closer people are to each other, the harder it...
7 tags
Yung feeling na buwis-buhay namen inakyat ang...
1 tag
Nadelete ko yung thesis ko, lahat na ata ng mura...
dBest ka Miss A!
Pahabol lang pag nagcocomfort ka sa ibang tao or nagbibigay ng advise dapat medyo neutral ka. Don't be negative as much as possible and wag kakampi para di ka malagay sa alanganin. Say only what will help but not at the expense of other people. Pag-isipin mo yung taong humihingi ng advise pero wag mo sabihin na "oo si ganito ganyan talaga. palagay ko blah blah blah". Wag ikaw...
2 tags
Worth keeping, that's me :3
Smart girls are the over-thinkers, the insecure ones, the different ones. They know what the real world is like. They analyze every little thing in life. Why? To avoid getting hurt. To find happiness. They stay up at night trying to think about every possible situation to get through all the problems. They think too much, they trust less people. Their insecurity pries their respect towards...
1 tag
Fave Caleb-Hanna scene. That IT girl! :"> ♥
1 tag
Things that suck.
when people don't text you back cancelled plans rainy days when you're sad losing friends missing someone loving someone who doesn't love you back change when you can't fall asleep itchy bites by insects regrets crying when your heart aches for something it can't have feeling worthless when people don't understand you over-thinking ...
2 tags
4 tags
Angels wid filthy souls chillin' at Alfredo's! ;)
1 tag
3 tags
2 tags
They'll hate you if you're pretty. They'll hate...
2 tags